We wish we could buy every stamp that comes our way, but the truth is, most stamps are ultimately of no worth to collectors, even when they are worth immense sentimental value to you. While we love talking about and appraising stamps our time is limited, so before you contact us about your stamps please read the following information.
Items we d
o not
purchase:
A random assortment of stamps kept in an envelope or shoebox.
Childhood beginner collections in albums with names such as: Modern Stamp Album, Statesman Album and Travelers Album.
Used postage saved from your mail.
Most First Day of Issue Envelopes after 1935 or "Gold" Foil Stamps on envelopes.
Subscription collections provided by companies like Franklin Mint, Postal Commemorative Society, Reader's Digest, etc. Or mail order approvals from Mystic, Garcelon, Harris, Littleton, Kenmore Jamestown, Falcon which come in little pre-printed glassine envelopes.
Any "Certificate of Authenticity" that has a serial number but NO picture or description of the actual stamp is "authentic" but has no value.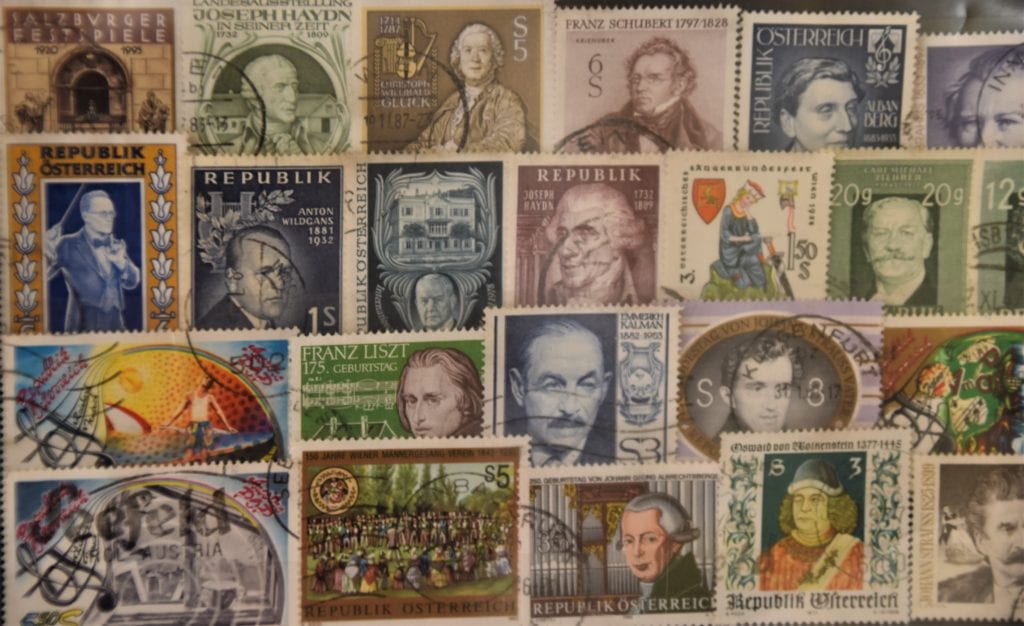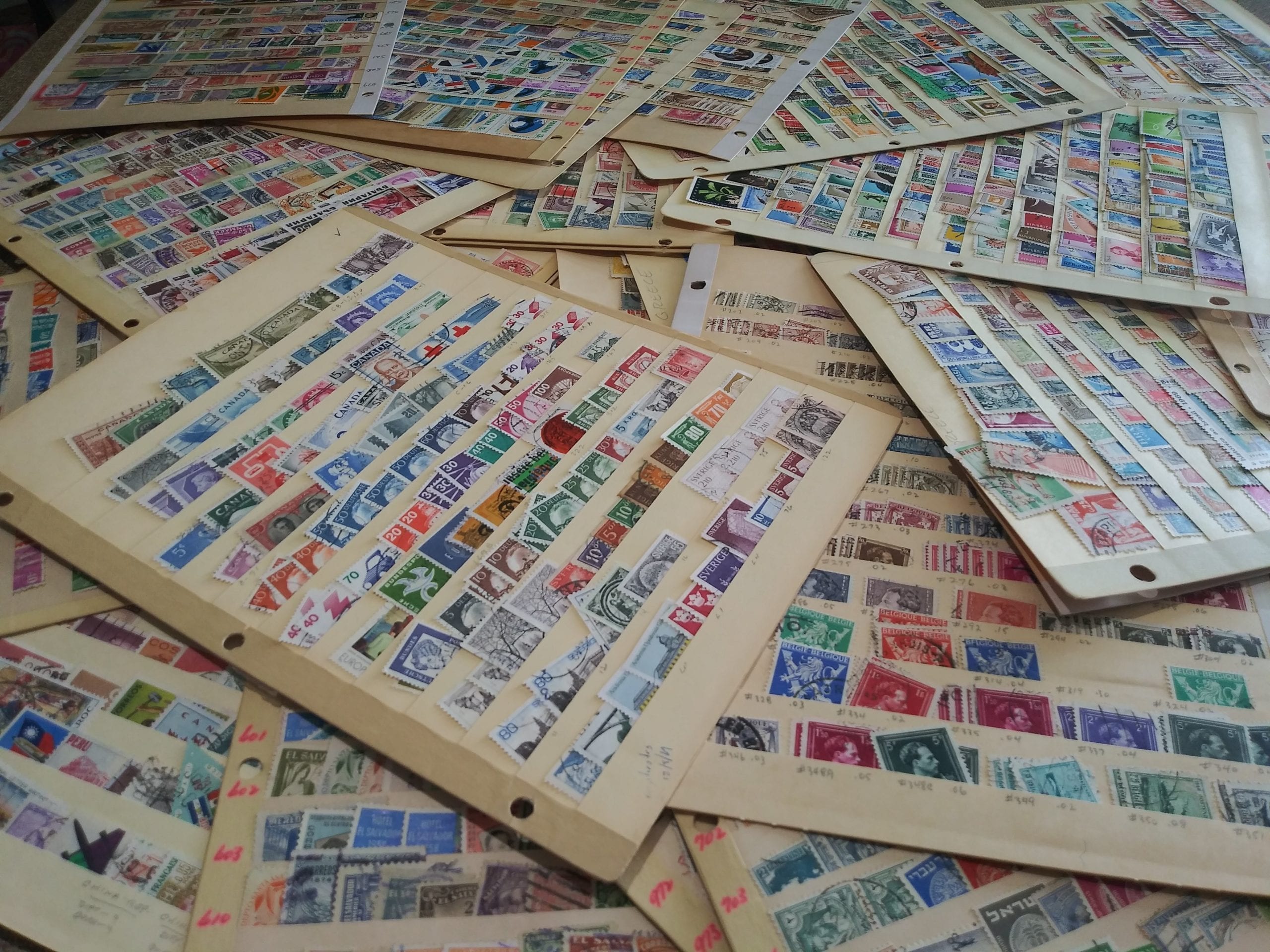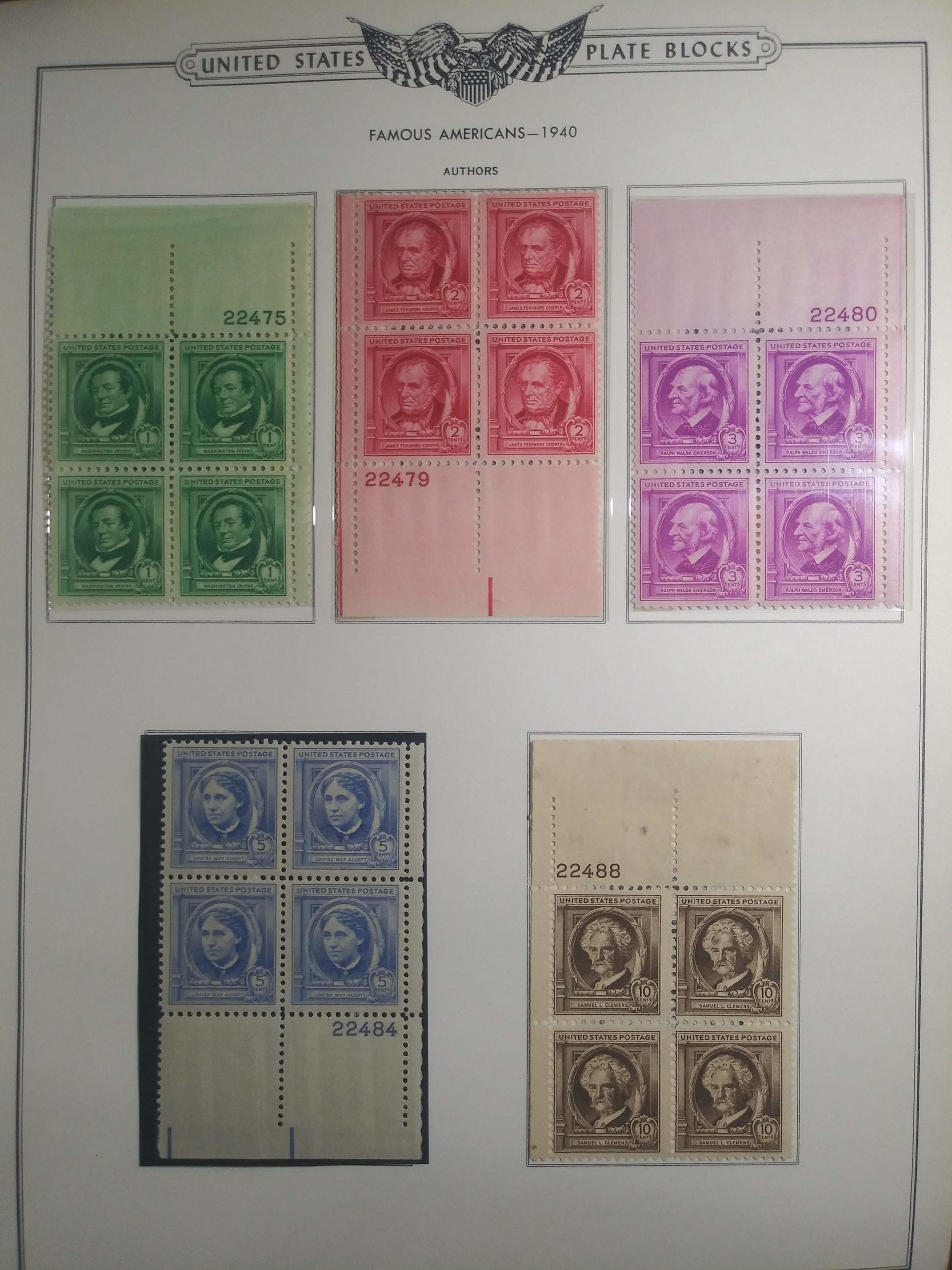 What Do We Pay Top Dollar For?
If the collection you are looking to get appraised does not fall into the above list, then we are VERY interested in taking a look and hopefully making an offer.
A Few Examples:
Single country, or narrow country group collections, with black or clear mounts protecting the stamps. These are often Scott Specialty Green albums, Scott National or Minkus Albums, Lighthouse, Lindner, Davo, or Schaubek albums. 
Large multi-volume worldwide collections such as Scott Blue International albums or Minkus Global albums. (Note: single volume albums rarely have value unless printed before 1930 and full!)
Stamps that have been purchased at auction, stamp shows, or from local stamp dealers is a good sign. If the collector was buying mail order from companies other than those noted above this is good. Especially good finds can be from Herrick, Bombay or other new issue dealers. Often these are saved as they came in glassine envelopes or bags but NOT pre-printed approval envelopes. 
Mint United States Sheets, Plate Number Blocks, loose mint US postage stamps, annual year books with stamps, or year sets since 1935, and even very recent mint US postage stamps will still have value.
Old correspondence from before 1920 and especially from the Civil War era or earlier can be very good. DO NOT tear the stamps off the envelope. Old Postcards can also be good if before 1920. Again DO NOT tear or soak the stamps off the card. (Your parents/grandparent's love letters or WWII letters will usually not have any value unless they were writing to/from a very unique place where few soldiers were stationed)
If your collection is towards the advanced end there should often also be very good reference books we would want to buy and we can purchase the unused supplies and tools of the collector in addition to the stamps and envelopes.
When bringing or sending your collection to us DO NOT do anything to organize it as you may end up damaging fragile items. Best is to leave the collection as is and if it ends up not being very valuable you will have saved yourself a ton of work.  Do not bother making any sort of inventory to "help" us as we will not use it anyways. We need to see the actual stamps and evaluate the condition and proper identification.
If you live out of town you can also SHIP your stamps to us for an immediate offer. We get shipments in every week of small to large collections that meet the criteria above of what we are looking to buy. The US Post Office has a Medium Flat Rate Priority Mail box that is shaped like a shirt box that will hold an album or two nicely. FedEx Ground is also a great way to ship using your nearest FedEx Office store. When shipping to us first put the items inside a plastic bag just in case the box gets wet in transit. If we are out at a show we will take care of your package the day after we get back. Email to let us know what you are shipping and when and we'll watch for it and email you when it arrives.
Contact Us Today at dave@stampsforless.com or fill out the form belowStamps 
We're here to answer any questions you have about getting an appraisal for your stamp collection, just fill out the form and hit send!